Achitectural Design Services
We use AutoCad – Computer Aided Design (CAD) software, in line with most other professionals, to create the architectural drawings for your project.
We welcome residential and commercial design work, including alterations, extensions, conversions and newbuild.  We transfer all our work and drawings digitally to our colleagues and clients. All Planning Applications are submitted via the Planning Portal and Building Regulation Applications via Submit-a-plan to our partner Authority or private inspectors.
Planning Consent and Listed Building Applications
We submit detailed plan submissions to Local Authorities for Planning Consent, Listed Building and Building Regulation consent. (See our page concerning your obligations) We have a good working relationship with Planning and Conservation Officers and our Partner Authority Building Control Department and private inspectors.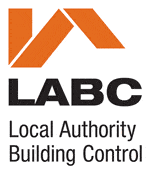 Registered with the Local Authority Building Control
Call 

01825 890222
(answer machine when not available)
E-Mail
info@downlandsds.co.uk
Post
Downlands Framfield UCKFIELD East Sussex TN22 5PN